About Us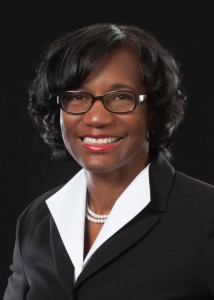 Diane Daniels Adoma was born in Bainbridge, Georgia and resides in Lithonia.
A veteran business woman and community leader, Adoma holds a doctorate degree in Leadership and Organization Management with an emphasis in Human Resource Management from Capella University in Minneapolis, MN. She received her master's degree in business administration from Phoenix University and her bachelor's degree in marketing from Kennesaw State University.
Diane has more than 25 years of work experience with companies such as Turner Broadcasting Systems, AT&T, ING Group and other Fortune 500 businesses. Diane's passion is entrepreneurship, and she believes the small business is the "economic engine" for a revitalized community. Diane is also a graduate of both the Leadership Rockdale Program and the Rotary International Leadership Training Institute. Rotary is a worldwide community organization whose tagline is "service above self."
Diane is writing a curriculum to launch a youth entrepreneurship program and is a board member for "Be Someone Inc." – a valid 501(c) (3) organization. The organization teaches children to think critical using the game of chess. Based on the success of the program, Diane was interviewed by many major news media including CNN, Sports Illustrated, Fox5, Channel 11, Channel 2, Channel 46 and others and the organization under the direction of founder Orrin Hudson and continues to help over 40,000 children make good decisions by thinking critical.
Also, Diane is also an instructor for the Small Business Entrepreneurial Academy for Chamber of Commerce and teaches "Marketing Your Brand for Identity." Diane advocates for small businesses and is the US Women's Chamber of Commerce Policy Advocate for the Atlanta Region. She has trained small business owners and nonprofits in strategic planning in many geographic regions. Diane's current memberships (2008-2016) and activities include serving as Advisory United Way Board member, United Way Community Engagement Council member, United Way Investment Consultant, Sage Group America Educational Consultant, Georgia Rotary District Character Education Program (Laws of Life Essay Contest) and the Georgia Haitian American Chamber of Commerce. Diane's past engagements in the community includes 2014 United Way Campaign Fundraising Chair for Rockdale County; Rotary board member Chair of Youth Services; Public Relations and Communications Chair of the Georgia Rotary District Character Education Program (Laws of Life Essay Contest), Chamber Ambassador Chair; Chair of "Shop the Rock;" President of Brooks Mill Homeowner Association and board member of Rockdale Foundation for Excellence in Education. Diane was the recipient of the Conyers-Rockdale Chamber of Commerce James P. Culpepper, Jr. prestigious volunteer award, and the Rotary International "Avenues of Service Citation" the highest Rotarian global award for Individual community service in multiple categories. Diane's motto is: "I never lose. I either win, or I learn." True happiness stems from an in-depth study and application of God's word, and she is a member of Friendship Baptist Church.
Diane's purpose as a member of Stonecrest's City Council District 5 involves connecting the citizens to the city of the future. She will accomplish this by building an efficient community that enables connected citizens, smart logistics, sustainable transportation, access to jobs and connected visitors for living in a prosperous ecosystem involving environmental and economic quality of life. This process means building a Smart City Community supported by smart technologies that improve everyday life for the citizens of Stonecrest, Georgia.

Partial Client List:
Elite Butterfly Foundation
Superior Clerk of Court Campaigns
Rockdale Chamber of Commerce
DeKalb County Library Friends Initiative
AT & T
Turner Broadcasting Systems
QWest Communications
ING Direct
University Of Phoenix
If you are in need of an experienced Business Consultant that will take away your complex problems, contact me today via Email at Diane@DianeAdoma.com or call 678-612-5175.